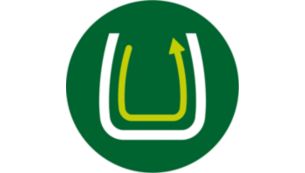 Unique design for delicious and low-fat cooking results
Philips Airfryer's unique design which combines fast circulating superheated air, starfish design, and optimal heating profile allows you to fry a variety of delicious meals in a fast, easy and healthier way without necessarily adding oil.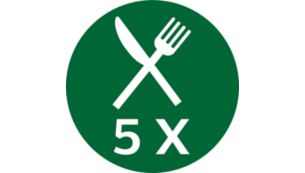 Large, 1.2kg cooking capacity for more great tasting meals
1.2kg capacity to feed up to 5 people. Now even larger families can enjoy the Airfryer experience with an additional 50% extra capacity**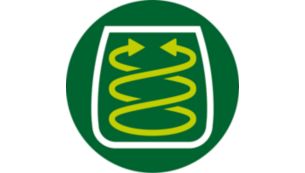 Rapid Air technology for healthier frying
Airfryer's unique Rapid Air technology enables you to fry, bake, roast, and grill, the tastiest snacks and meals with less fat than a conventional fryer, by using little or no oil! Philips Airfryer with Rapid Air technology also creates less smell than conventional fryers, it is easy to clean, safe, and economical for your daily use!